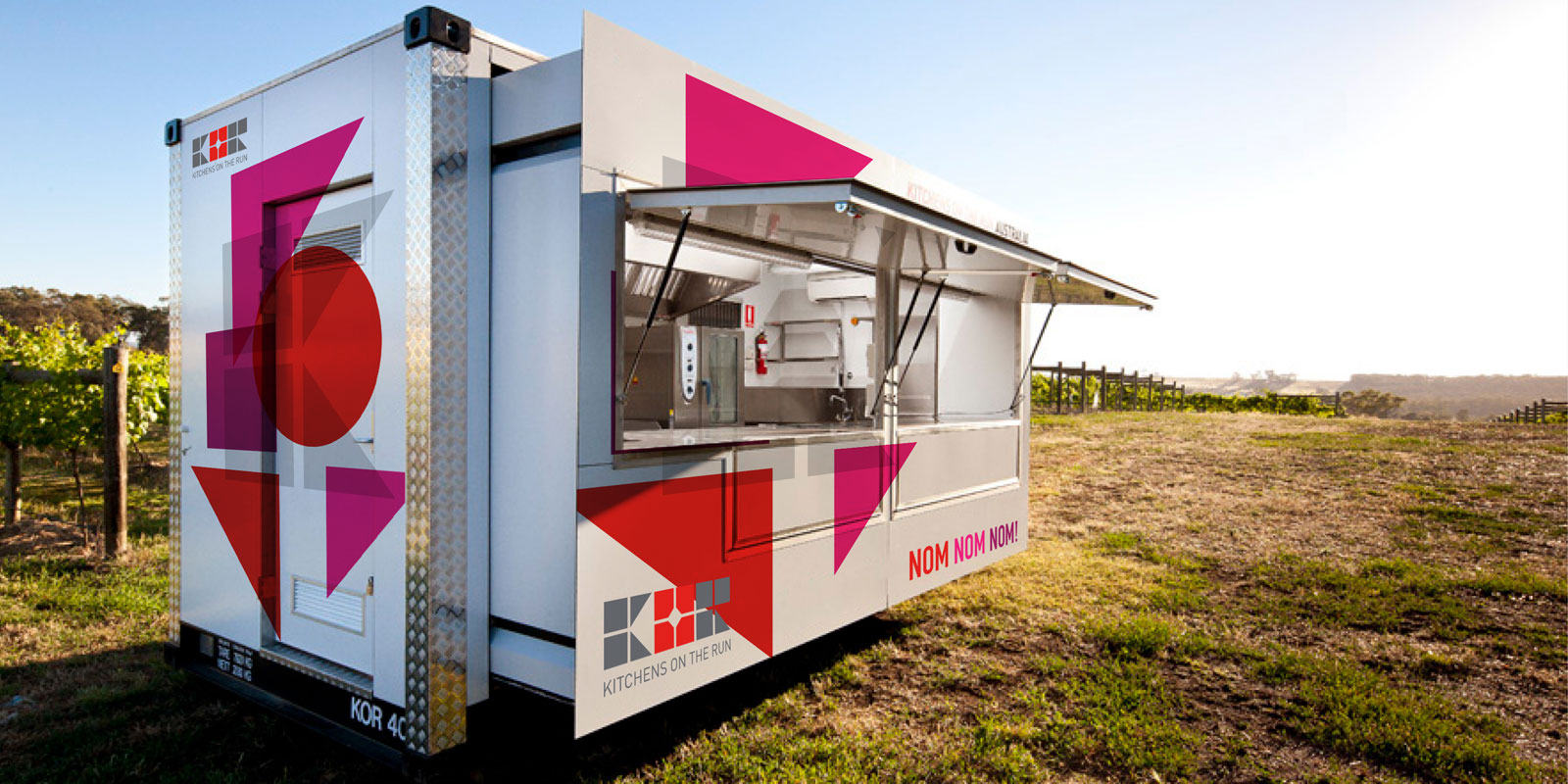 KOR
Since 1997, Kitchens On The Run has been helping food operators bring high quality food services to workplaces, festivals, industrial sites and more across Australia, with reliable, tailored and end-to-end mobile kitchen solutions. With the expanding business, KOR engaged Malt to assist in extending their brand to help individually represent each specialised division. Inspired by their existing logo and the geometric shapes that form that brand, Malt developed a suite of style guides to assist each segment to have it's own visual personality and tone.
What we did
Style Guides
Personailty & Tones
Stationery
Print Collateral
Signage
Apparel
Website
The Challenge
Extend the existing brand for this ever growing business.
The Solution
Developed unique segment personalities using the shape of the existing logo.